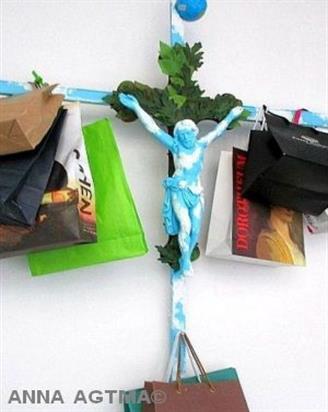 Critics of consumerism often point out that consumerist societies are more prone to damage the environment, contribute to global warming and use up resources at a higher rate than other societies.
Our enormously productive economy demands that we make consumption our way of life, that we convert the buying and use of goods into rituals, that we seek our spiritual satisfaction and our ego satisfaction in consumption. We need things consumed, burned up, worn out, replaced and discarded at an ever-increasing rate.

TOO MUCH, TOO LITTLE, TOO LATE,
2016
35 by 122 by 150 cm.
Paper, pigments, plastic, textile, wood.