RUE de ROLLEBEEK
32
ROLLEBEEKSTRAAT
1000 B R U S S E L S
B E L G I U M
info@anna4art.com

OPEN
THURS-SAT 2-6 PM
SUN 12 AM - 4 PM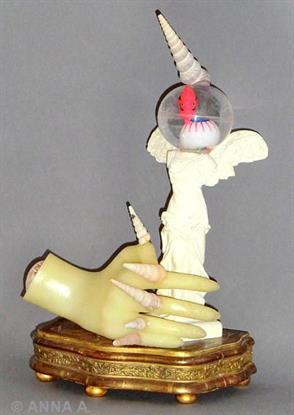 PROTECTING THE UNICORN, 2012
by ANNA A.

40 by 25 by 25 cm.
Alabaster, resin, shells, wood.

Humorous reference to a sometimes too tight nature protection.