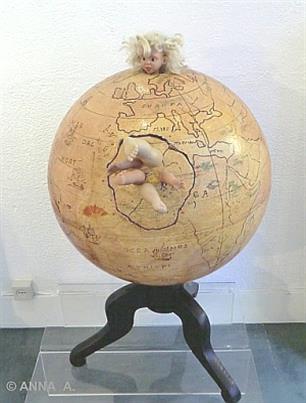 THE NEW MERCATOR GLOBE, 2012
60 by 60 by 90 cm.
Paper, polystyrene, resin, wood.


A homage to Gerardus Mercator, who was born 500 years ago.

Gerardus Mercator was a publisher of maps and atlases but he also published two globes, the terrestrial globe of 1541 and the celestial globe of 1551.

The terrestrial globe by ANNA AGTMA, exhibited in ANNA 4 ART GALLERY, allows the viewer to study in detail earth and evolution, taking into account the possible influence of complex systems.