THE COCA CONNECTION, 2011


10 by 75 by 80 cm.
Metal, glass, paper, pigments, plastic, wood, original 1930 carved and gilded frame.

Inspired by the great retrospective exhibition of Coca-cola design in Ghent (Design Museum) ANNA AGTMA realized this artwork, assembling especially Christmas coca-cola items of a great collector. The assemblage could be construed as a homage to Lowry, the great Coca-Cola designer, but it is especially dedicated to the philosopher Baruch Spinoza, who has taught us his "ultimate bliss".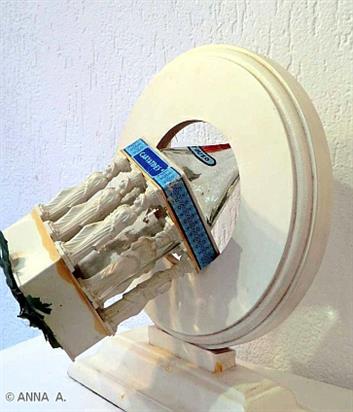 Sold